Our Story


A note from Sarah the owner...
My husband Chris and I first fell in love with Sutton on Sea in 2008 when my Mum and Dad retired to Sandilands. The wide open, sandy beaches were a lovely place to bring our children and we have done many a bike ride up and down the promenade.  Our daughter is disabled and we came to realise that the East Coast of Lincolnshire suits us as a family as it is quite flat, easy to push the wheelchair around and on top of that the disabled facilities are fabulous.  As our daughter got older and we had a new addition to our family (a little boy) we started to look for a place we could call our own in Sutton on Sea.  We needed somewhere we could spread out and have suitable facilities and space for all the equipment we have to bring with us!  We really wanted a home-from-home. And so a search for our holiday home began in 2017.


Buying our holiday home....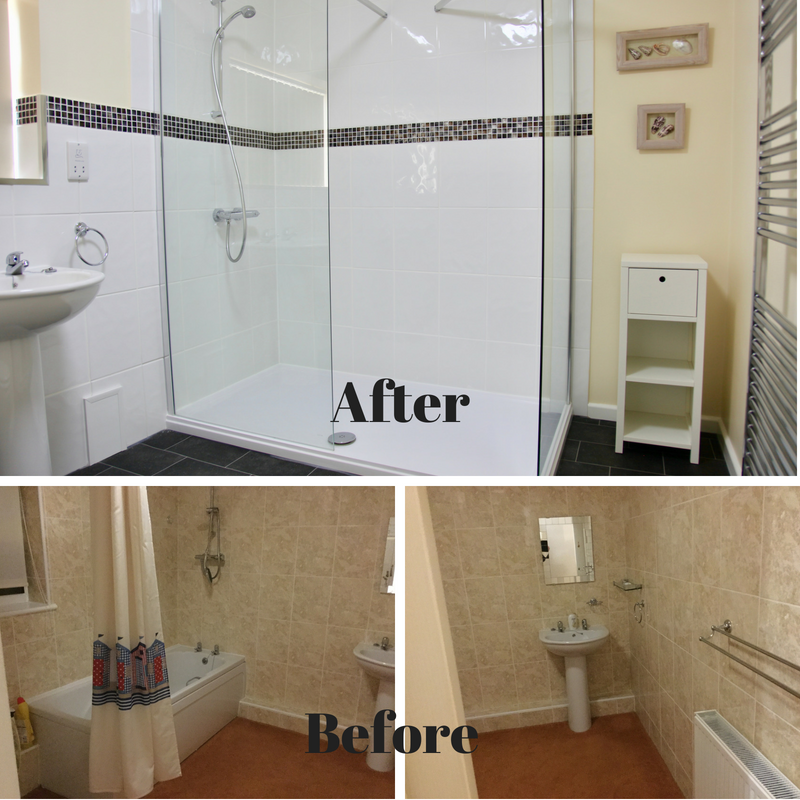 We bought La Falda in October 2017. It was a great layout for us and suited our needs.  The location couldn't be better.  We have wonderful views of the colonnades and the iconic Sutton on Sea beach huts and we are right in the centre of town close to all the amenities, and of course the beautiful beaches are only 100yds away!! We spent 5 months painting and decorating and making La Falda a modern and comfortable place to stay. We adapted the bathroom and to give us as much space as possible, we took the bath out and replaced it with a large walk-in shower. We also added an ensuite to the master bedroom. Unfortunately due to the construction and layout of the property, we were not able to make La Falda wheelchair friendly, but it is spacious enough for our daughter to get around under her own steam. It was always our intention to let others enjoy and fall in love with Sutton on Sea just as we have, so we kept that very much in mind when we purchased and then refurbished La Falda.
Our ethos....
We aim to give you luxury self catering accommodation in the fantastic location of Sutton on Sea. We like to run our holiday home thinking about what our guests might like and we have based that on what we like to find in a holiday home when we go away.  We provide a welcome pack and a range of store cupboard essentials so that you do not have to go shopping immediately when you arrive, instead, just relax and at least have a cup of tea and a treat first!
La Falda is a dog friendly Holiday Cottage and so we want to provide a place where family pets can also enjoy their holidays too.  They even have their own welcome book telling them all the things they can do, including which beaches they can roam free on and where their owners can eat and drink with them.  We provide some dog towels and an outside tap with sprinkle hose for a shower.  The garden area isn't large and so we can only accept two small dogs comfortably.
We started out in our first year with Cottages.com as they already have a large presence in the area and they knew that La Falda would appeal to a wide variety of guests including families, couples and not forgetting those with pets. They have helped us enormously to get our feet off the ground.  It is our intention some day to take bookings directly from our guests and we are always interested to hear from guests about booking directly.
We have tried hard to think of ways we can make our guests' stay in Sutton on Sea that little bit special. If you can think of anything that is not provided, but you would love to find on a holiday at La Falda to make it even more comfortable and enjoyable, then please do let us know.
We are so pleased that all our hopes and dreams about our lovely holiday home have come true.  Not only that, our guests so far also appear to agree with us judging by the wonderful comments and online reviews we have had from them. We hope that you will come and spend a week or two with us by the beach in Sutton on Sea and experience it for yourself.
Sarah